Experts In Safe and Secure Pool Table Removalists Perth
Best Movers Packers Perth is one of the best pool table removals companies in Perth. Our pool table removals Perth team offers affordable services. We render premium quality pool table relocations at pocket-friendly prices in Perth. As pool tables are weighty, bulky and huge, it needs a Pool Table Removals Perth team for a smooth relocation. Further, a billiard table cloth can easily be torn by any sharp object. So, only allow skilled movers to move the pool table for you. We have a team of expert movers who are always ready to move or relocate your pool table wherever you want in Perth. Our pool table removals are easily accessible all over Perth. Being a professional moving company, we can assure you that our experts only use adequate manpower, customised machines and equipment and proper packaging materials.
Our Pool Table Movers Perth team is fully trained to handle all sizes of pool tables. No matter if your pool table is large, mini, bar, wooden, standard, slated or plastic- we can move it for you with great ease. Also, you need not worry about your pool table fabric. As our pool table removals Perth team uses the right tools and handles your woollen, worsted wool or polyester pool table cloth. Our movers and removalists understand how important evaluations are. We closely take measurements before disassembling or taking a bulky table out of the room or your place. We also check for breaks in joints (if any) and take care of these issues throughout the move.
An average pool table weighs about 260 kilograms or so. Therefore, to move such a heavy item, our Pool Table Removalists Perth team is familiar with the appropriate packing and moving methods. At times, the pool table needs to be entirely disassembled and reassembled due to room structure. Well, worry not! We charge affordable and genuine prices for pool table removals. Not always the disassembling part required, but when we have to, we do it with proper care and perfection. You can freely depend on our local pool table movers as we are skilled, trained and well-equipped. In return for affordable prices, you get high-quality pool table removals Perth service. So, get your pool table moved right by Perth expert movers today! book us now at our toll-free number i.e. (08) 5117 3004.
Our Perth Pool Table Removalists Services
Hire Pool Table Removals Perth Experts – Best Movers Packers
The pool table is large and heavy shaped items that can easily be damaged. So, Moving a Pool Table Perth is not easy work for the inexperienced. You need to hire Pool Table Perth experts. Our Pool Table Removalists Perth team specialize in moving pool tables. Moreover, our Perth Pool Table Movers provide affordable service. We uniquely undertake pool table removal jobs. Hence, pay full attention to every element. Our pool table removals Perth team is a safe choice for pool removal. We assure you to provide no damage in the relocation of your pool table. Thus, for affordable movers Perth, contact Best Movers Packers Perth. Hence, feel free to contact our knowledgeable pool removal movers.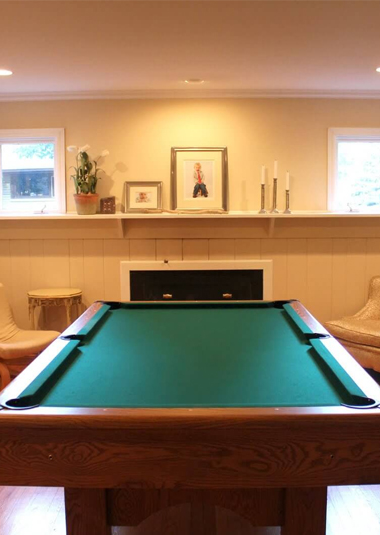 Are You Looking for a Pool Table Removalists in Perth?
Are you looking for the best Pool Table Removals Perth team? If yes, then we are here to solve your problem. Our Perth Pool Tables experts moved millions of tables in past years. However, we are perfect at moving the pool table from the basement to any floor. The weight of the pool tables is almost 1000 kilograms. Critically, the heaviest table in the building. That's why our pool removal Perth experts use trucks to move for them. However, by this, we make sure to cause no harm to the delicate items. Even, we use good packaging material to protect the pool table from any damage.
Best Movers Packers Perth has experienced Pool Table Removalists Perth team. Moreover, we have the skills to remove the legs of the pool table. And after transporting the pool table to the destination, our Pool Tables Perth experts resemble it in the next home. Additionally, we are quick pool movers in Perth. Our pool removal service is also available in nearby regions of Perth. Hence, our experts take pride in their pool removal service. Moreover, we will be on time with the right equipment. We are experts in moving every type of pool table. Whether it is a modern pool table or industrial. Furthermore, we are experts in packing pool tables comfortably. Thus, for the best pool table Perth service at affordable, trust us. No matter where you are in Perth, we will be on time if needed. If you have any doubts you can contact us. Hence, you give a call to us today.
24/7 Available Pool Table Removals Perth Service:
Best Movers Packers Perth brings you the complete and safest solution for removing pool tables. We are easily accessible on 08 5117 3004. We not only take care of your pool table but also look after that your property is not scratched or damaged. Feel free to have reliable access to appoint pool table removal and moving service in Perth. Thus, you can count on us for the Pool Table Removals Perth service.
Same-Day Service For Perth
Best Movers Packers Perth is further activated with a Same-Day movers service for pool table removal with a team of skilled specialists. Moreover, the pool table needs specialist assistance depending upon their shape, size, and surfaces that are skillfully marked. Our professionals look after the safe moving of your pool table. We are ready to manage your pool table removal on the exact day of the appointment with us.
Locations served by Our Pool Table Movers Perth
Are you planning to move out of Perth and need a fast and safe removal of a pool table? Then Best Movers Packers Perth is the next step towards professional and reliable handling of your expensive pool tables. Our services are deliverable for entire Perth locals as well as other areas include Kalgoorlie, Albany, Bunbury, Margaret River, South-Western areas, Esperance, Broome, and more. You can appoint our specialist for your desired location and pool table size anytime.
Competent and Skilled team of Pool Table removal
Let's not make a pool table moving or the removal, a huge investment. Our Pool Table Removal Perth team is operative for commercial and similarly for residential clients too. We have a specialized and competent team of experts for reliable removal and transportation of pool tables. We offer you a guaranteed and specialized pool table movement with only the best equipment in the industry.
Cost-effective Pool Table Removals Perth
Best Movers Packers Perth is transparent in its pricing. Our upfront pricing and final quotation give a better idea to our clients. Moreover, we offer clear and understandable quotations before we start with our service. Additionally, we are super affordable and accessible for Perth residents.
Why Choose Us For Pool Table Removals Perth
Certified team of pool table removalists.
Experienced team of workers.
Usage of Standard & high-quality equipment.
Specialists in moving various types of Pool table models.
Easy availability for Pool table Movers Perth needs.
Best & fixed quotations.
Easily accessible for all Perth locals.
Registered and insured.
Budget-friendly service.
Happy and Satisfied Customers
Elizabeth Duncan
2023-11-24
These guys were great, punctual, fast, easy to deal with, especially as it was a 40 degree day. Pricing very competitive, highly recommend them.
Thank you so much Garry and the team you guys you are amazing , very professional and friendly team .I 100% recommend these guys .
What a pity. We provided all details of our furniture to be removed via email as we had consecutive moves/settlements lined up. It was agreed a Large Truck and 3 removalists to be supplied however, on the day 1 small Truck arrived and 2x removalists both of which where good hard working people mind you. As we faced penaIties for being 3 hours late from the key handover time, it was lucky we went and hired our own mini Truck on hire to move some of the remaining furniture. Hi Garry you emailed us but never provided us with an quote or invoice number cheers Dylan
Gayatri Ravisankar
2023-11-10
Great service, very professional team. They were quick and efficient and looked after our furniture really well. Highly recommend!
A huge thank you to Garry and his team for helping me out at such short notice. I rang on Saturday afternoon and a team was out on Monday morning. Communication from Garry was impeccable, the staff were friendly and very accommodating with nothing being too much trouble. Very good value as well considering the amount of work done. I would definitely recommend Best Movers and have no hesitation in using their services again in the future.
Did a good for me. Guys turned up on schedule time and did a great job in professional manner. Highly recommend their services 👍
Mohammed Junaid
2023-10-27
The process of moving was done very meticulously and professionally. Thanks for the service.
Very Much appreciated! Super effective team, they looked after my furniture very well during the movement! Will hundreds percent recommend them!
Jonathan Timms
2023-10-02
These guys were absolutely amazing. I was nervous because we normally have gone with big companies. We have moved more than 20 times all over the world. Never had an experience like this. All three guys were lovely, careful, helpful. Just an amazing experience. And great value!!