Removalists South Perth: Arrange Your Move From Any Area In South Perth
Best Movers Packers Perth is your trusted partner for all your moving and packing needs in the vibrant city of Perth, Western Australia. We deeply understand that moving your belongings from one place to another can be both exciting and challenging. Therefore, to solve your problem our Removalists South Perth experts are here to ensure that your move is smooth and stress-free. We put in our 100% effort to provide quality, affordability, and reliability in our services. Best Movers Packers Perth is the go-to choice for anyone seeking a seamless, efficient, and cost-effective moving experience in this beautiful Australian city. Whether you're moving locally or across South Perth, our Local And Interstate Removals have you covered with our comprehensive range of services.
Removalist Services We Have for You In South Pert
Moving your belongings can be exciting and as well tiring. It's a complex process that requires expertise and careful handling. Here are some of the essential Removalists South Perth services that our professionals offer to make your relocation hassle-free.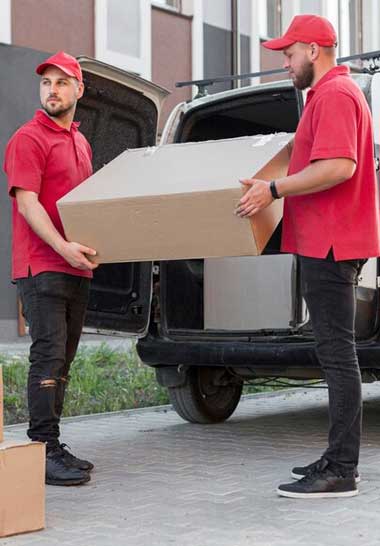 Importance of Hiring Removal Experts
Expert removalists play a crucial role in making the moving process easier and more efficient. Here are five key reasons why they are important:
Experience: Removal experts are skilled in all aspects of moving, ensuring a faster and well-organized process.
Safety: They use proper packing techniques and materials to protect your belongings during the move.
Specialized Handling: They can handle heavy, delicate, and specialized items with care.
Time Savings: Removalists expedite the process, allowing you to focus on other important aspects of your move.
Stress Reduction: The expertise alleviates the logistical stress associated with moving, providing peace of mind.
Cost-Efficiency: Hiring the best removalists can save a lot of money in the long run. The experience and advanced techniques in packing and transportation can minimize the risk of damage, reducing the need for costly repairs or replacements.
Key Steps We Follow For A Complete Removal
A successful removal involves a series of carefully planned steps to ensure a smooth and efficient process
Assessment and Quotation – Removal experts will visit your premises to assess the scope of the move and provide a detailed quotation.
Packing Services – We will pack your belongings, using high-quality materials to ensure safety during transit.
Secure Loading – Our professional Removalists in South Perth will carefully load your items onto the moving vehicle, securing them to prevent damage in transit.
Transportation – Your possessions will be transported using specialized vehicles designed for the job, ensuring a safe and smooth journey.
Unloading and Placement – Upon arrival, our removalists Perth will carefully unload and place your belongings in the designated areas of your new location.
Unpacking Services – If requested, our experts can help you unpack and set up your new space, making the transition even more convenient.
Why Choose Experts at Best Movers Packers Perth in South Perth?
Choosing one of the right removal companies can make all the difference in your relocation experience. At Best Movers Packers Perth in South Perth, you can benefit from the following exceptional features:
Expertise and Experience: Our removal experts have years of experience, ensuring that your move is handled with utmost professionalism and care.
Customized Services: We provide customised services to move your things. We offer packing and unpacking services to commercial and residential properties.
Quality Packing Materials: While moving your things, we ensure that packaging is done properly so that your belongings can be moved safely without any damage.
Modern Equipment: Our advanced tools and tow vehicles are designed to handle your belongings with special care and attention.
Transparent Pricing: We believe in providing transparent and competitive prices. Therefore, our Removalists Cost is reasonable.
Customer-Centric Approach: We prioritize your satisfaction and work closely with you to address any concerns or special requests.
Top Removalists with Successful Local Moves In South Perth
In South Perth, you can find us, your best Removalists South Perth team who take pride in offering a range of local moves to cater to your specific needs. The services include:
Emergency Removal: Sometimes, you might need to move at short notice. Our local removalists in South Perth can provide swift and efficient emergency removal services to accommodate your urgent requirements.
Within Same Suburb Removal: Our Local removalists can offer cost-effective solutions tailored to short-distance relocations for those moving within the same suburb.
Personalised Local Removal: Our removal experts in South Perth understand that every move is unique. Hence, we provide personalised services to ensure your specific needs and preferences are met.
Ping and Book Us for Instant Removalists Needs In South Perth
As expert Removalists in South Perth, we offer free quotes for our removal services. In case you are looking for an Emergency Removalist, we are the one for your upcoming move. Our Cheap Removalists are ready to assist you in making your relocation seamless and stress-free. When you choose removal experts, you choose peace of mind and a hassle-free moving experience. Don't hesitate to reach out for a quote and secure your booking with the best in the business. Your smooth and efficient move is just a call (08) 5117 3004 away.
Happy and Satisfied Customers
Elizabeth Duncan
2023-11-24
These guys were great, punctual, fast, easy to deal with, especially as it was a 40 degree day. Pricing very competitive, highly recommend them.
Thank you so much Garry and the team you guys you are amazing , very professional and friendly team .I 100% recommend these guys .
What a pity. We provided all details of our furniture to be removed via email as we had consecutive moves/settlements lined up. It was agreed a Large Truck and 3 removalists to be supplied however, on the day 1 small Truck arrived and 2x removalists both of which where good hard working people mind you. As we faced penaIties for being 3 hours late from the key handover time, it was lucky we went and hired our own mini Truck on hire to move some of the remaining furniture. Hi Garry you emailed us but never provided us with an quote or invoice number cheers Dylan
Gayatri Ravisankar
2023-11-10
Great service, very professional team. They were quick and efficient and looked after our furniture really well. Highly recommend!
A huge thank you to Garry and his team for helping me out at such short notice. I rang on Saturday afternoon and a team was out on Monday morning. Communication from Garry was impeccable, the staff were friendly and very accommodating with nothing being too much trouble. Very good value as well considering the amount of work done. I would definitely recommend Best Movers and have no hesitation in using their services again in the future.
Did a good for me. Guys turned up on schedule time and did a great job in professional manner. Highly recommend their services 👍
Mohammed Junaid
2023-10-27
The process of moving was done very meticulously and professionally. Thanks for the service.
Very Much appreciated! Super effective team, they looked after my furniture very well during the movement! Will hundreds percent recommend them!
Jonathan Timms
2023-10-02
These guys were absolutely amazing. I was nervous because we normally have gone with big companies. We have moved more than 20 times all over the world. Never had an experience like this. All three guys were lovely, careful, helpful. Just an amazing experience. And great value!!
Frequently Asked Questions
What services do removalists in Perth typically offer?
Best Movers Packers Perth provides a comprehensive range of services, including residential and commercial removals, packing and unpacking assistance, furniture disassembly and reassembly, secure transportation, and storage options. Our experienced team ensures a smooth transition for local and long-distance moves.
What is the procedure for getting a free quote?
To receive a free quote from Best Movers Packers Perth, simply fill out the online quote form. Alternatively, you can contact our customer service, providing details about your move, and we'll promptly provide you with a detailed and transparent estimate tailored to your specific needs.
Is Best Movers Packers Perth available for local and long-distance moves?
Yes, Best Movers Packers Perth caters to both local and long-distance moves. Whether you are relocating within Perth or moving across state lines, our experienced team and well-equipped fleet ensure a reliable and efficient moving experience.
What should I consider when choosing a house removalist service in Perth?
When selecting a house removalist service in Perth, consider factors such as reputation, experience, customer reviews, pricing transparency, and the range of services offered. Best Movers Packers Perth stands out with a track record of reliability, positive customer feedback, and comprehensive services tailored to your needs.
What is the best company to use for shipping furniture?

Best Movers Packers Perth is a top choice for shipping furniture. Our dedicated team ensures secure packaging, proper handling, and timely delivery, providing a seamless and stress-free experience for transporting your valuable furniture items.
How far in advance should I book packing services in Perth?
It is advisable to book packing services with Best Movers Packers Perth at least 2-4 weeks before your moving date. This allows us to adequately plan and allocate resources to ensure efficient packing and a smooth relocation process.
Are you specialized in office removals?
Yes, Best Movers Packers Perth specializes in office removals. Our professional team is well-equipped to handle the unique challenges of commercial relocations, ensuring minimal downtime and a streamlined transition for your business.
Why should I hire your Pool table Removalists Services?
Best Movers Packers Perth offers specialized Pool Table Removalists Services with a team experienced in handling the intricacies of moving heavy and delicate items. We ensure proper disassembly, secure transportation, and precise reassembly, providing a hassle-free solution for your pool table relocation needs.
Do I need to be there at the pickup when you deliver my piano?
While it's preferable for you to be present during the pickup and delivery of your piano, Best Movers Packers Perth understands scheduling constraints. If you're unable to be there, we recommend designating a trustworthy representative and communicating specific instructions to ensure a smooth and secure piano relocation.