Dedicated To Make Your Removals Easy: We Are Best Movers Packers Perth
Are you searching for removalists in Perth? You can connect with Best Movers Packers Perth today. Our removalist Perth team aims to offer affordable and quality service to residents of Perth. With years of industry experience, our movers and packers have immense knowledge of how to transport your furniture, home, and office items to the desired destination. For this, we take the assistance of the latest tools, packaging boxes, and devices. Irrespective of the shape, type, or weight of the furniture, home, or office item, you can rely on us to offer hassle-free services. So, if you are relocating within your same locality or to a nearby suburb or interstate, our movers Perth can help you.
Moreover, our local removalist team consists of experts in moving light to heavy items such as furniture, piano and pool tables, etc. In addition to this, we also focus on the effective packaging of your belongings. You can consider us as your best movers and packers in Perth. To avail a hassle-free move, call us today! We are active 24 by 7 at (08) 5117 3004.
Choose Quick Packing and Moving Services For Easy Removalists in Perth
If you have doubts about our available services, let us take you on a quick tour of our services and how we can help you with these services.
How much does it cost to hire removalists in Perth?
Removalists Perth's cost starts from $70/half hour, with an approx price of $70. Moreover, detailed service for 3 bedroom home moved by leading movers Perth can cost you about an average of $880. For more clear pricing, you can call our team at our 24 by 7 active toll-free number.
Our Local Movers Perth: Make Your All Move Easy and Smooth
We are a locally based packing and moving company in Perth. Being a regional moving company in Perth, we make sure that all our clients enjoy smooth and stress-free moves. By choosing us, you get to experience a systematic relocation process and a safe removal at your convenience. Also, our removalists Perth team is well-aware of all the routes and locations in Perth. This makes us offer a quick, safe, and accurate moving service. So, if you are planning to relocate anywhere from or to Perth, just ring us and we will offer you an easy and smooth move.
GREAT MOVING COMPANY
If you have any Move need, simply call our 24 hour
emergency number.
Hire The Best Inter-City Removalists In Perth
Our Removalists Perth is the most sought service for the people with Inter-City travel and relocation of their things. After all, we deliver your belongings intact without any loss or injuries. Our team of Furniture Removalists and Home Removalists In Perth has all the necessary knowledge and experience for the service. So, rest assured, and avail of our Inter-City Removal Service In Perth. We will make sure to serve you with the required packaging and protective layers.
Get Any Time Inter-State Removal Service In Perth
Best Movers Packers Perth is also available for the Inter-State service. It requires immense care and precaution while packing things for long journeys. Otherwise, there is a high chance of ruining your intricate furniture and home decors. So, if you are fond of your delicate items and intricate details of home décor, hire our Inter-State Removal Service In Perth.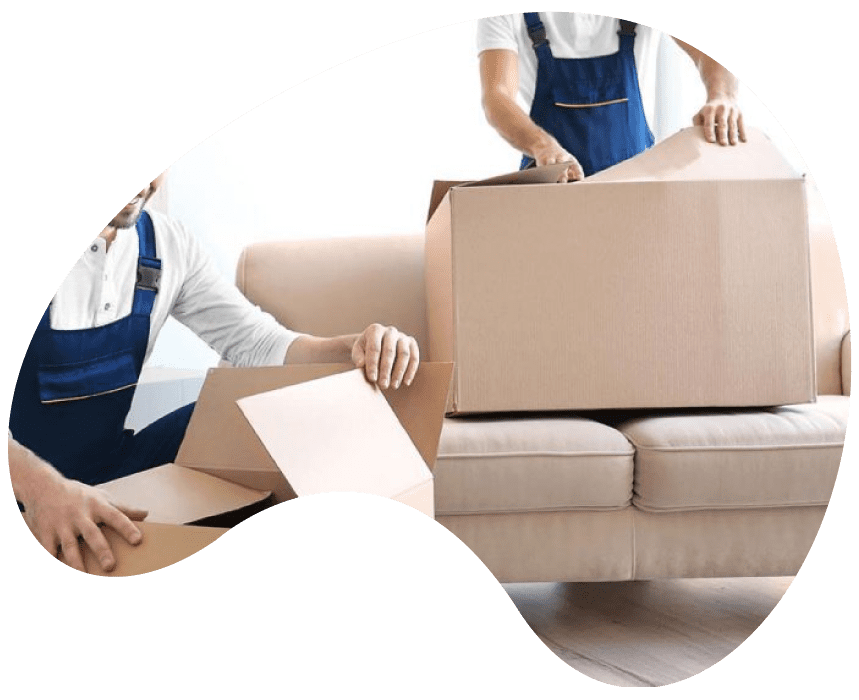 Customer-Oriented Packaging And Moving Service To Suit Your Preference
Our Removalists Perth service has a wide range of qualities to satisfy everyone's taste. Whether it calls for attractive packaging or a protective layer around the item, we serve all.
Inspection And Preparation For Packing
At Best Movers Packers Perth, our team of expert service providers goes through a detailed analysis for serving the best packaging. If you have any particular choice of packaging, you can share that with us. And our team will follow the same packaging idea to deliver your items. In case the package doesn't suit your taste, we will offer alternatives as well.
Removalists Perth  – Packaging
After you choose your packing design, we check the sustainability of the item within the package. Otherwise, it may cause disruption in the transit. As a result, it may break or damage your product. Therefore, our team of Removalists Perth checks the quality of the packaging with keen eyes. After a detailed inspection, we step into the next process.
Best Route and Transport for the move
Deciding the route and mode of transport plays a pivotal role in goods removal services. Therefore, our experts from Best Movers Packers Perth check the type of the item and the route of transport. Based on their judgment, we offer the route of transport. In case of quick delivery services, you can avail of our emergency goods removal service.
Unpackaging At The Delivery Point
If you think that our duty ends with delivering your goods to your place, then you are wrong. As our delivery service providers unpack all of your items and let you inspect the condition of the belongings. After making sure of the items, you can choose to arrange them according to your preference.
Final checkout
After delivering all the items to your place, we cross-check each item. We do this process with each item. If you have any doubts about the service, this is the time to clear them all. Only after your complete satisfaction, we leave your premises.
So, hire us for an effective goods removal service for both residential and commercial purposes from Perth to any desired location in Australia.
Why Hiring Our Team As Removalists Perth Is Easy And Effective?
Best Movers Packers Perth has all the required facilities needed for the Removal process. And it is one of the main reasons for us being the no.1 service provider in this territory. Other reasons adding to our reliability include:
Local Professional Team
There are a lot of goods removal service providers in Perth. But, what are you going to do in emergencies? Your local professional team will be your first priority right? Therefore, our team of Removalists Perth offers local experts in your aid. You can contact our experts on the given number anytime.
Same day service
Same Day removalist services are one of the unique features of Best Movers Packers Perth. We are 24X7 hours available throughout the year for your aid. If you need us in the middle of the night, our experts will be right on their way.
Budget-Friendly Services
We understand the need to take care of things. Therefore, we introduced a lot of affordable and effective removalist packages. All you have to do is contact our local service provider and choose your preferred service according to your need and budget.
Safe And Secure Delivery Process
Best Movers Packers Perth has a safe and secure packing and delivery process. We divide each type of good according to its weight, durability, and delivery time. So, the probability of damaged goods is less. In case of any issues with the delivery service we let you know beforehand. You will know where and how your goods are moving forward.
Timely Delivery
When we put your goods on transport, our delivery partners are always in contact with us. So, if there are any issues in the middle, you will get all the details from us. So, rest assured and get in touch with our professional team of Removalists Perth.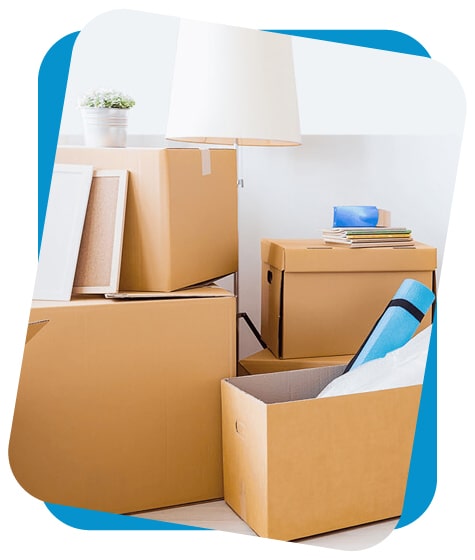 Our Removalists Are The Most Trusted In Perth
Perth is one of the most beautiful locations in Australia and is also the most remote one. It simply means you require removalists Perth company with good communications to organize a reliable move. We have the best movers with efficient expertise and knowledge along with the latest techniques to make the home or office removal go smoothly. Best Movers Packers has accreditation that ensures complete peace of mind while moving across the street or to the next suburb or to a different state. We pride ourselves on doing careful movers and packers company in Perth. Moreover, our removalist Perth consultants are fully trained to listen and understand your moving needs and offer quality options that suit your pocket & individual requirements.
Our packers and movers Perth experts assist you to get the items anywhere across Perth. With many years of experience, we offer hundreds of successful packing and moving services every year. We are the best removalists Perth team you can rely on. We have the largest storage facility in Perth, with enough area to accommodate the items till you are prepared to get them. Moves are not always timed with going into your new office or home, and we know that sometimes you require storage for days, weeks, and months. Your possessions stay under full security till they reach the next destination of your choice. We are also called "the careful movers Perth" because of the dedication and accuracy with which we work. For bookings, simply dial us at 08 5117 3004.
We provide a full range of removalists movers services in Perth
Our services include:
Pre-packing
Pre-packing all of the house or office items is one of the most important things during a move. So, we suggest you let our packers movers experts do it for you. Our packers and movers team are skilled at packing your belongings by using the best quality wraps. We also label them carefully and help them reach your destination without any damage. We mostly use packaging cartons and bubble wraps and inspect them before departure.
Unpacking
Not just packing, we also unpack your possessions after the transportation is done. Our mover's packers Perth team is friendly with clients and offers only what they expect. Post removals Perth service, we unload the packages from the vehicle and unpack them carefully. Then, we place them in the desired rooms/floors. We pay more attention to fragile items. We treat your items with the utmost care & attention.
Storage
We are one of the Perth moving companies that offer storage facilities. We know you do not always wish to relocate things to the new location just after leaving the previous one. So, for this duration, you can let our Perth movers keep your possessions safe and secured. It is an optional feature to safeguard your belongings for a certain period of time. Along with the best moving services in Perth, we assure you that your items stay secure, 365 days of the year, protected from dust, pest, and weather.
Are you looking for movers or removalists in Perth?
Are you searching for affordable movers in Perth? Oe, are you looking for the best removalists in Perth? Do you need a furniture removal expert or a home removal? If you nodded for any, then we are here to help you. We are a moving company in Perth that offers a list of removal services in Perth. From Office removals to home relocations, our cheap Perth removalist team provides all. Our clients have rated us as the best moving companies in Perth, mainly because of our quality and mess-free relocations. You can expect the best house movers from us. Moreover, it is always a pleasure to appoint a professional home movers team to get everything moved systematically. Additionally, we are one of the moving companies in Perth that stay open all year long. So, whenever you need a removalist in Perth, feel free to call us.
#1 Removalists Movers Near You in Perth, WA and Surroundings Suburbs
Do removalists charge for stairs?
Usually, one flight of stairs is covered in the cost of the total move. However, a typical charge of $50 is taken for each flight of stairs after the first flight.
How much did it cost to move a piano?
The average cost of moving a piano is about $400. However, the highest and lowest estimates of piano moves can be between $5000 and $150.
How would you protect my valuables items and furniture?
We use superior-quality furniture packaging materials like bubble wraps and blankets. Also, we have trained movers and packers who securely move your belongings from one place to another.
Do you available at weekends?
Yes, we are actively taking bookings and serving on weekends in Perth. So, feel free to contact us for removalist Perth service at any time.
A
quality
removal service in Perth
serving all city-wide and nearing suburbs. Whether you are relocating to Perth WA or the surrounding suburbs including Armidale, Midland, Scarborough, Bunbury, Busselton, Fremantle, Morley, Belmont, and Mandurah we are all set to serve you with the effortless move. Having successfully moved thousands of homes and businesses across Perth, our company is committed to providing complete and seamless relocations.
We are one of the most-called relocation companies in Perth for value for money services. To book a moving Perth service with us, simply dial us at 08 5117 3004 today. Our booking options are open 24 by 7 for you.
Call us on (08) 5117 3004 for Removalists Perth
Location: Perth, WA, 6000, Australia