Top Rated Cheap Furniture Removal Company in Perth
Being one of the most-called furniture movers in Perth, we provide affordable furniture removalists Perth services. We offer furniture removal services all over Perth covering East, West, North and South locations. We are reliable Furniture relocation Perth specialists working 7 days a week. So if you are looking for an in-budget furniture mover in Perth, call us freely. We are a one-stop shop for all pocket-friendly Furniture Removal Perth needs.
Our Furniture Removalists Perth team pays close attention throughout the move. Whether you like your beds, sofas, couches, chairs or tables to be moved, we can do it for you at affordable prices! We are in fact the cheapest furniture removalists you can find in Perth. In addition to this, all of our removalists are trained, professional and polite. We listen to your relocation requirements, consider your budget and offer a customised and unique furniture relocation service.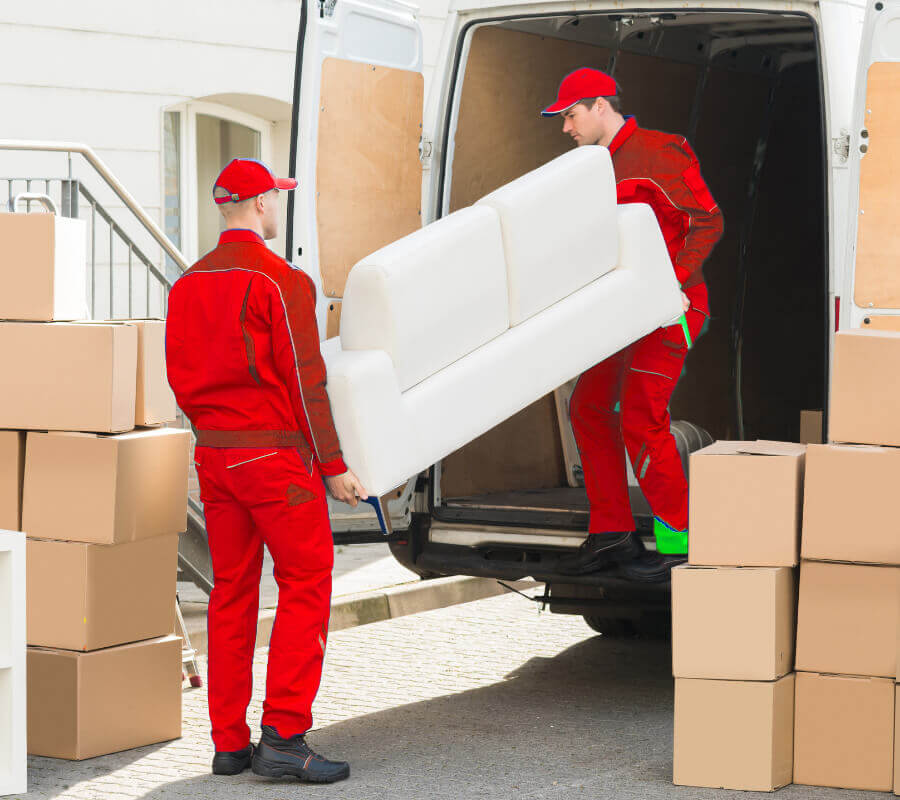 We understand you want your belongings to be moved on time and hence we offer timely Perth Relocation Services. We have years of expertise and have moved thousands of homes and office furniture across Perth. By calling us, you get served by a reliable, experienced and local furniture removal company. To schedule an appointment today, simply dial us on (08) 5117 3004. Our bookings are open 24/7 for you.
Removalists Services Included Perth
Perth's Local Furniture Removals
Best Movers Packers Perth is the local furniture moving company in Perth you are looking for. Our Furniture Removals Perth team offer efficient, punctual, personalised, unique and authentic relocation services for both offices and homes. Let our Furniture Removalists Perth experts manage each and every step of your furniture move. Our standard Furniture Movers Perth professionals can handle the transportation of all wavy furniture goods like pianos or pool tables as well as delicate items very carefully. With zero double handlings, we provide one of the most affordable and effective local Perth Furniture Removals.
Rely on our Perth Furniture Removalists from moving fragile to bulky furniture; we relocate your stuff with full care! Our latest packing and loading techniques and a standard moving process make us the best removalists and movers in Perth. Whether you want to relocate a few furniture items or the entire home/workplace, our Moving Services Perth specialists got you covered. Your possessions will be transported to the next place without any scratches or damage. All of our furniture removal services are pocket friendly. As well as, we stay open 24 by 7 to book your appointments. For more information, simply dial us at our toll-free number (08) 5117 3004.
Perth's Best Furniture Removalists And Movers
Is moving furniture stressing you out? Well, why worry when Best Movers Packers Perth is here for you! We are proud of being the best furniture movers and removalists company in Perth. Our Furniture Movers Perth experts offer safe moving services. Our moving solutions are made to suit each client's needs. You can sit back and relax as your furniture will be in safe hands throughout the move. We disassemble, pack, load, unload, unpack and reassemble furniture for you. Our Perth Furniture Movers give each furniture item the special care that it deserves.
Whether you want to move furniture from one room to another, one floor to another or to a new location in Perth, we can help! Our team of furniture removalists Perth have the right professionalism and experience in relocation and moving services. We only hire removalists who are trained and talented and can get the job done right for you. We do have professional drivers, vehicles of different sizes, best packing, loading and unloading equipment.
You can have complete peace of mind when our local removalists are at work. We know all locations in Perth and move your furniture with utmost safety and perfection. We are a lot more than just a removalist with a can, we help you in packing, moving and settling in the right way! Our specialities include secure packing of your belongings, proper relocation in a timely manner and systematic move, etc. You can read our latest reviews to know about our quality services. Have any doubts regarding our service or price? Quickly reach out to our toll free number today!
Best Furniture Removalists Perth Service
We assure you of a reliable move for a new residential or commercial area. Best Movers Packers Perth has gained years of professional prestige in cautious furniture removal services. We are also one the most cost-effective furniture removalists to appoint. Now moving office or house will be extremely stress-free tasks from one end to another. Dial us on 08 5117 3004 for interstate moves, intercity moves, residential moves, or corporate relocation services. We will make your every move modest and timely. Furthermore, reach us anytime when you are shifting with your delicate furnishings. Furniture Removalists Perth will be super affordable and secured with our best team actions in Perth.
How to Save Money on Furniture Removal in Perth?
As per statistics, the cost of furniture transport, fuel and rent is rising above the growth of salaries and wages. So, in this scenario, Cheap Furniture Removals Perth services are much needed. Moreover, it must not be too expensive or time-consuming. There are a few tips and tricks that you can follow to save money on furniture relocations in Perth. Check them out below:
At the beginning of the furniture removal, it is important to figure out a detailed expense to determine the highest amount you may spend for furniture move. Moreover, you can also cut down certain items to make sure you have an affordable and workable budget.
Choose the right removalist to meet your budget
Choosing the right Cheap Furniture Removalists Perth team is really beneficial to save money. Search and compare a few top-rated removalists in your area and go with the one that is perfectly suiting your budget and requirements.
Sort Out Household and Furniture Goods Before You Begin Packing
If you have more boxes and furniture, the more will be the cost of the move. Also, most people tend to collect unnecessary furniture that is old and useless. Moreover, it is easier to collect broken or old furniture items and give them to charity.
Divide Furniture Into Groups
Days before the move, you must divide the furniture items into groups: for donation, for packing and for trash. It will ultimately decrease the Furniture Removal Perth cost. As only the most needed furniture will be relocated at ideal Removalists Perth Cost.
Buy Necessary Packaging Materials
Once you have a checklist of what all furniture items you are going to relocate, the next step is to know what all things you need to pack. Again, you can divide the packing materials into 3 sections:
Boxes for packing small items like corner tables
Protective materials and bubble wrap to safeguard delicate stuff such as expensive furniture, glassware and kitchen appliances.
Wrappings and cladding like thick blankets to save your furniture items from getting damaged during transit.
Why Choose Us As Your Furniture Removalists Service Provider:
Well-equipped team: Our Furniture Removalists Perth team is prominently trained for packaging, removal, unpacking, and various other removalists tasks. We are also trained with the best equipment in the industry.
Affordable: Simultaneously, we are super affordable. Our furniture removal services to inter-state, inter-city, and other Perth locations are highly cost-effective.
Credible: You can credibly rely on us for the best supplies, best moving quotations, quality storage facilities, modern vehicles, and moving facilities for any distance in Perth.
Time-saving: You can carry on with your important tasks like always. Our services guarantee you time-saving and prompt furniture removal assistance.
Upfront pricing: Our upfront pricing will mention every detail about services and costs. We have excluded hidden charges and additional costs for our services.
Credible Customer Service: Our customer service is credible enough to retain customers' trust. You can contact our experts for any time queries for furniture removal in Perth.
Our Highlighted Furniture Removalists Perth Services:
Furniture Removal: Our team will take care that your delicate furnishings are handled with care. We will give you no complaints about any cracks or damages. We have durable and quality packing supplies to securely wrap your belongings. Moreover, we are also the specialist in disassembling and reassembling furniture.
Commercial Furniture Removal Service: We are a reputed dealer of commercial furniture removal services. We are well-versed in logistics move and bulk removal services. We also operate for various furniture organizations to ensure timely delivery to customers.
Office Furniture Removals: Office removals have always been our expertise. We have taken the office moving issues further for better and time-saving office removalist tasks. You will discover a comfortable and promising relocation for your house and offices forthwith.
Emergency Furniture Movers Perth:
When you are very close to the deadline and need the last-minute help of furniture movers, then reach us straight away. Our Furniture Movers Perth team has a ready platform to make you reach us easily. Online bookings and easy access through calls will make the moving super easy and cost-effective for you. When you are about to relocate then exploring dependable Furniture Removalists near me, might strike in your mind. Do you need a customer-friendly team and year-round assistance for quick removal? Then peek no farther and call only Best Movers Packers Perth shortly.
The Right Way to Furniture Removalists in Perth
The right way to move the furniture items is by sliding them and not by dragging them. In this manner, it gets convenient and less probability of damage. In case, you are searching for an Affordable Furniture Perth expert, call us unhesitantly. We move in and around Perth. You can avail of our services in almost all Perth suburbs. Check the list of locations where our Perth Furniture Removalists are most called from:
Crawley
Kings Park
Northbridge
Nedlands
Churchlands
Dalkeith
Rossmoyne
Burswood
Maylands
Fremantle and much more.
Furniture Removalists Perth
Call us on (08) 5117 3004 Furniture Removalists Perth
Location: Perth, WA, 6000, Australia