Local House Removalists At Great Prices in Perth: Safe Home Removals
Best Movers Packers Perth has been the leading provider of house relocation services in Perth. Having delivered more than thousands of homes in our service experience, we hold great pride in being the best House Removalists Perth company. Home removal involves a lot of tasks and has many ends that require tying up. It involves a team of House Movers Perth specialists and is not a task of a single human alone. Moreover, there is no need to stress about the entire move when we are here. Our company has a team of local House Removal Perth specialists. And we ask for affordable prices for all of our House relocation Perth services.
Trust us for the best quality moves in Perth. Bookings for our Perth House Relocation Services are open 24 by 7. We can take all of the house moving responsibility and deliver a hassle-free relocation. During the move, you can be stress-free and can perform other important things. Our Perth House Movers are the best in the relocation industry. We access your needs and customise a special Home Removals Perth plan. As no two homes can have the same things and no two customers can have the same relocation wants, we ensure providing client-focused service.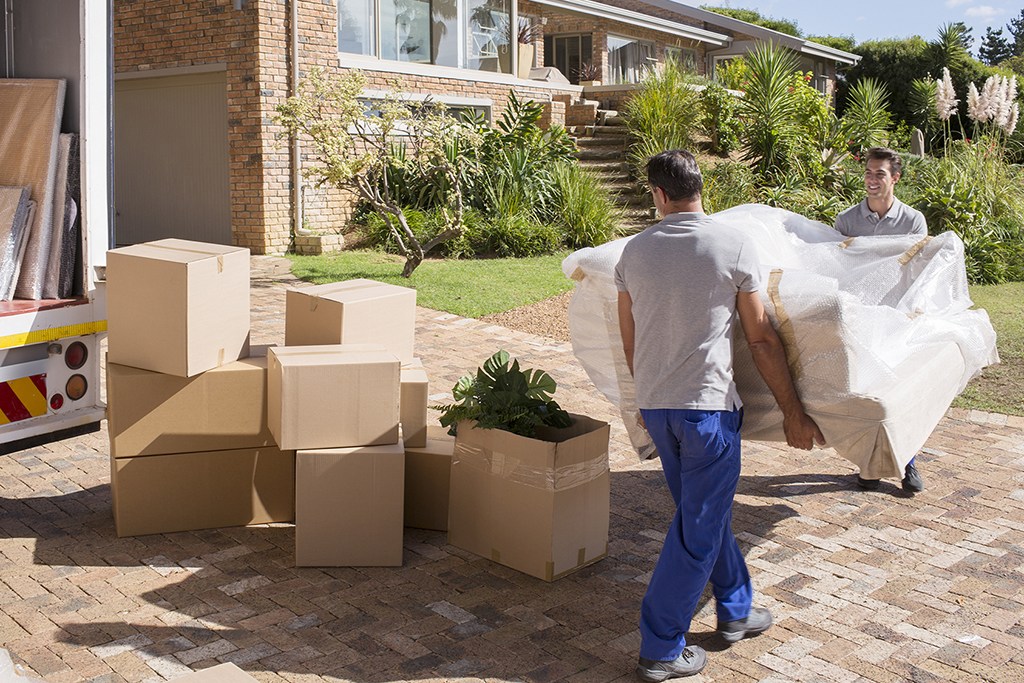 Our Home Removalists Perth team follows an effective and simple process. After your booking confirmation, we plan to relocate you to your next home. We share estimated quotes with you and fix the date of the move as per your comfort. We do have proper moving vans and trucks to offer a smooth move. Further, our Home Movers Perth team ensures all your moving needs are fulfilled in an organised manner. Moreover, our Home Relocation Services Perth include packing and unpacking, loading and unloading, and placing your belongings into your next destination. So, wait no more and book the finest house movers Perth service now!
Removalists Services Included Perth
Hire The Experts To Make Your Perth House Movers Easier
Are you finding the best House Movers near me in Perth? Going to a relocated house is the trickiest thing for many people. Moreover, from planning to packing you need to hire house movers. Additionally, from transporting your things you need a professional House Movers Perth team. Our house movers service will be very handy for you. Best Movers Packers Perth has the team of smoothest house movers. Our house movers team give the most affordable service in Perth. Even, we offer door house moving service. Critically, we provide 24/7 bookings for house mover service in Perth. Hence, you need to worry about hiring house movers in Perth.
Our House Packers Perth team is always sticking to its words. Therefore, we provide our house movers service on time as said. Regardless, we make sure to move your house belongings with proper care. Our House Removalist Perth team has sufficient knowledge in house moving. So, if you want stress-free house packers in Perth. Then you must hire a Home Movers Perth team. Hence, we provide you with a trouble-free relocation. Even our experts make sure that we perform our service properly. Thus, for the New House Movers Perth team, contact us. We also provide a special Budget Removals and Storage Perth service. You can even hire our Homes Movers Perth services through a call at (08) 5117 3004.
Get Rapid Action of House Movers Perth:
Every other person moves across Perth or moves out of Perth, and at times also shifts into a new property within Perth. No matter if you are a homeowner, or tenant, our House Movers Perth team will responsibly move your property from one space to another. We are ready to serve the shifting needs of people at inter-state, intercity, and anywhere throughout Perth. So are you struggling hard to pack your luxurious belongings appropriately? Are you not able to make the right packaging space for all your stuff while shifting to a new room, then dial us on 08 5117 3004 right now?
Conceivable Services of House Removalists Perth:
Our team working as House Removalists Perth is a well-known identity in Perth for world-class removal and house moving service. In the second place, we also stand first in understanding our every other client's requirements and needs. Since we have a strong team network to operate for and around Perth. We will handle your furniture with utmost care. Moreover, we professionally perform our job. We are a locally-owned business and have successfully served thousands of families in moving to their destination with our trust in mind.
We Are The Most Trusted Home Removals Team In Perth With Many Years Of Experience
House moving is the main task. Hence, you must trust us for a home removal service. Our certified and skilled house movers experts have years of experience. Our House Removalists Perth team hold a high standard in moving your possessions. Even our New House Movers Perth experts are marked as the most trusted removal team in Perth. Additionally, with years of experience, we win many happy customers. Our House Removalist Perth team provides prepared vehicles for same-day service. Thus, if it is the last day in your rental house, you need us immediately. Nevertheless, our house movers experts will be at your duty immediately. Hence, our polite tone and on-time service make us the most trusted removal team in Perth. You may also hire us for other services, like storage facilities, emergency and reasonable service. Our House Removal Perth team uses the best quality boxes for packaging.
So, if you need a trusted and experienced house movers team in Perth. We provide excellent house removal service in Perth. Thus, for the most reliable Budget Removal and Storage Perth team, remember us. We make sure to become the best Perth cheap movers Perth team for house removal.
Services offered by Us As :
Best Movers Packers Perth maintains transparency in its service quotations. We offer the best quotation in terms of service and pricing we have framed.
Packaging Materials: Our packaging materials are of standard quality. For packaging, we utilize the packaging box or carton, tapes, bubble wrapping material.
Storage Service: You will get the compartments stored safely door-to-door.
Skip crate service: We will not only pack your moving stuff but also pack the rubbish left behind and dispose of.
Unpacking service: Our service quotation also includes the unpacking service.
Additional Services Delivered by Our House Removalists:
Our House Removalists Perth has a wide range of moving services for various localities in Perth. You can also check out our service list including:
Packing Services Perth.
Furniture Removalists Perth.
Pool Table Removals Perth.
Piano Removalists Perth.
Get Affordable House Movers
Be it inter-state transportation or intercity house moving, we have a cost-saving plan for all. Residential or commercial moving is served at the best rates with assured insurance plans. We will make your residential interstate or local moves super comfortable. We exclude the depot fees and our quotations are obligation-free too. Feel free to contact Best Movers Packers Perth anytime to experience a fast and stress-free shift to your new space.
Why Choose Us As Your House Movers :
Long-term experience in commercial and domestic removal services.
Budget-friendly service.
Registered and Insured.
Maintains honesty and confidentiality in our service.
Experienced, client-friendly, and competitive team.
Quality advice and moving tips by professionals.
Modern equipment, and standard vehicles.
Operating for Perth and nearby suburbs.
Stress-free and reliable moving service.
Enhanced peace of mind.
Guaranteed customer service.
We Cover Entire Perth With Best House Movers Service
Our Home Removal Perth team is cheap and good in house moving things. Moreover, we provide our house mover service in nearby regions of Perth. If you are relocating your north bridge apartments to a new house in Redcliffe. Then our New House Mover Perth team will make sure to provide service in the best manner.
Our experts not only serve house movers service in Perth but also nearby regions. Hence, you can know the regions where we provide our house mover services. They are as follows:
Coaches and beaches: Claremont, Cottesloe, Peppermint grove and city Beach.
Region of bays water: victoria park, Stirling, Vincent and Bassendean
Wanneroo: chittering, Gingin, Eglinton and Swan
Joondalup city: Edgewater, Currumbin and Healthridge.
Samson: Freemantle, White Gum Valley, Hilton and O'Connor
Inner Perth: Kensington, Northbridge, Subiaco and Leederville.
Additionally, our House Removal Perth WA team offers service in remote areas too. So, get Movers Perth who is waiting to serve you. You can even call us for further information.
House Movers Perth
Call us on (08) 5117 3004 House Movers Perth
Location: Perth, WA, 6000, Australia