Expert Piano Shifting or Relocating Services in Perth
Best Movers Packers Perth – The most called after and reliable piano relocation and shifting provider in Perth. Our removalists Perth team specialises in the safe shifting and moving of your pianos. We can move the piano from one room to another, one floor to another or to a different location. You can also rely on us for on-stage piano setups, school piano moves and grand piano removals. Our Piano Removalists Perth team is always the prime choice of music artists, professionals, event management, private clients, music stores, etc. Being in the piano relocation industry for years, we have all the right skills and tools to manage the piano move/relocation process easily.
Our Piano Movers Perth team considers your piano as a fragile instrument having thousands of parts. We know each part of your piano has to be appropriately aligned to give the best sound. So, always rely on a professional Piano Relocation Perth service. Wherever you are in Perth and need a piano mover or removalist, feel free to ring us. Our piano movers are trained experts. We have knowledge about your piano structure and immediate needs for piano moves. And hence, we provide the safest piano relocation at reasonable rates for you.
We have specially designed trucks that are enclosed to carry pianos safely. Further, we have been trusted by homes, theatres, venues and schools in Perth. Moving is not as easy as packing boxes of items. So, for a safe and fast piano removal service, call us. Our Piano removals Perth team has a lot of care, patience and skills to make sure the piano reaches the destination safely. So, give up the idea of moving the piano yourself as it may lead to scratches or damage. Rather, call us for detailed service. We also offer a thorough pre-check and post-relocation check to ensure the piano has been relocated properly. To book an appointment, call us at (08) 5117 3004.
Professional Piano Removals in Perth
Our professional piano removalists Perth team has undertaken several piano relocations and can move all types of pianos for you. We can move- upright pianos, digital pianos, grand pianos, studio pianos, console pianos, medium grand, concert pianos, parlour or baby grand pianos, etc. Our piano moving process is simple and proper. It begins with the planning of the piano move, then moving it onto the trolley, taking it from the room to the truck. Next, we load it safely into the truck and then unload it and install it in your next place.
As every piano type is unique and has separate moving instructions. Our Piano Relocation Perth team ensures that your piano is carefully moved. We are professionals at work and do everything from packaging pianos to installing them in the next location using the latest technology, packaging materials and knowledge. So, you can rest and relax when we are handling your piano delicately. Do not just take our words, do check out our reviews by our happy customers. For a free quote, call us today!
Best Movers Packers Perth Removalists Services In Perth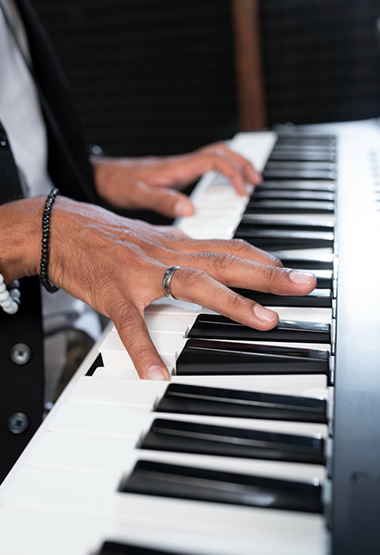 Piano Removalists Perth With Over Many Years of Experience
Our Piano Removalists Perth team has years of experience. Moreover, we have a good reputation in the market. Our experts pride ourselves in moving a piano to small to long-distance areas. Additionally, we have good quality equipment for moving the piano. Our experts use thick tired trolleys to remove the piano.Best Movers Packers Perth experts can lift the most complex pianos. Regardless, Best Movers Packers Perth remove pianos from every premise like schools, shops, music schools and hotels, etc. Additionally, our piano removers are aware of providing service timely. Moreover, for moving a piano from the wooden floor, we use slide glides. And these slide glides are of premium quality.
Our Piano Removals Perth team has the majority of happy customers. However, our piano movers will also advise you by telling you where to place the piano at home. Hence, we are proud of all our piano movers. Our Pianos Perth specialists can also tune up the pianos. Therefore, we are the primary choice for everyone in Perth. Moving pianos yourself is very risky. Thus, we suggest you rely on Piano Movers Perth professionals. Hence, we promise to transport the piano properly. Our Piano Removalists Cost Perth is also low.
So, if you are searching for Budget Piano Removalists near me in Perth, contact us. You can even book us through a call at (08) 5117 3004.
Attentive Piano Removalists In Perth
As renowned piano moving professionals, we always suggest stepping ahead for only reputed professional piano movers' help. The pianos are heavy enough to be lifted and need caring hands to be handled right. We will move your luxury piano from door to door with the utmost care. Where moving Piano yourself can be risky, our Piano Removalists Perth will take all kinds of risks off. Ring us on (08) 5117 3004 and move in your dream space with your musical piece, rapidly and securely.
Perth's Most Trusted Piano Removalists
Our certified and skilled piano removalist efficiently moves pianos. Hence, our Piano Removals Perth professionals will stand by, whenever you need our piano movers. Critically, relocating pianos themselves needs a lot of energy. Therefore, for that, you must hire our trusted piano removalists. Our Perth Piano Movers Perth team is fully devoted to their work. Hence, we tirelessly complete our piano movers work. Thereby, fulfil the customers wants and wishes. So, if you want a Piano Removalist Perth expert, dial us. We are happy to serve you.
Additionally, our piano movers service is reasonably priced. So, if you are searching for affordable service, you can rely on us. We promise to never sacrifice quality. if you are in search of responsive piano removalists. Then you must trust our Piano Removal Perth team.
Why Choose Piano Removalists Perth
We the Piano Movers Perth holds proficient team support to move your piano from room to room or house to house. Are you willing to move your piano to another room? Are you planning to shift into a new house? Just dial us and watch your piano moving to your desired space with ultimate care. We are specialists in piano removal, piano lifting, and relocation, etc.
Experience
Our Piano Removalists Perth has years of experience in moving any size of piano to several Perth and nearby spaces.
Equipment
We have a standard equipment usage practice. We can easily move the toughest and heavier piano securely with standard equipment.
Skilled team
We have a trained and strong team that can easily move your heavy pianos. We have always delivered helping hands to our seekers in need and managing our organization's reputation has always been equally important for us.
Guaranteed accessibility
We are attentive when you need us. You can contact our authorities via call or online form anytime.
Budget-friendly
When appointing professional piano movers, you need to look at your pockets.? No need to worry. We are super budget-friendly to deliver you the best and more at little cost. The fear of hidden cost and additional charges are also at bay.
Are You in Need of a Perth Piano Removalists Specialist?
Are you in search of a Piano Perth team? Are you confused about who to choose for piano movers? Then there is no need to worry about it. Our Piano Removals Perth experts are there for your problem. We easily transfer the piano from one place to another. Even without causing any damage to the piano, we feel pleasure to serve you. Furthermore, our experts know it is difficult to move a piano themselves. That's why we make sure to use the necessary tools to lift the piano. Moreover, our Piano Mover Perth team is available on weekends too. Thus, our piano removalist offers a free quote for their service.
Hence, for smooth piano movers service, contact us. Even we provide same-day service and fast replies for your complaints.
Service Offered by Our Piano Removalists Perth
We are the Piano Movers Perth professional to take your piano from one compartment to another. Additionally, our services can also be accessed by Piano stores, residential spaces, institutions, schools, and more. Majorly we look after various types of piano removal.
Electronic Pianos.
Standard Pianos.
Pianola Players.
Vertical Pianos.
Baby grand piano system.
Quality Tips on Removing Pianos
Our team of Piano Removalists Perth is a professional team of piano moving experts. We will never suggest trying moving pianos yourself as considering the size, shape, and weight of the piano is highly vital for maintaining its safety. We suggest you some quality tips for your smooth relocation or piano removal tasks performed super skillfully and accomplished safely.
Avoid trying DIYs. We will take care of your piano and its spare parts. At the same time, we will also keep the possibility of damages, or scratches on the piano at bay.
If your piano is studded with any lofty items then we would suggest removing them before moving.
Be ready and prepared for our specialist and truck to arrive.
Assist our experts with balconies, any open area, or access area for easy piano removal.
So Best Movers Packers Perth will always be at your doorstep when relocation is your need and moving piano safely is your concern.
We Serve Entire Perth Area
When you are in search of a piano removalist team in Perth. Then you can contact our Piano Removal Perth team. We are the best choice for piano relocating in Perth. Moreover, we are the first option in the nearby Pert area. Our piano movers almost cover every area of Perth. our Piano Shop Perth team also provides their service in local shops.
Our piano removalist relocated piano in Perth surrounding:
City of Stirling: Church-lands, Woodlands, Double View
Salter point: Manning, and Waterford
Shelley: Wilson, Bull creek and Riverton
Floreat in Perth: City Beach, Wembley and Shenton Park
Rossmoyne: Mount Pleasant and Brentwood
Swanbourne: Cottesloe and Peppermint Grove
Our Piano Removalist Perth team protects the piano from bad weather. We used to cover the piano during the rainy season. Thus, our piano movers use a trolley to move the piano without causing any damage.
So, for Piano Stores Perth movers, Contact us. We are 24/7 available for you anywhere in Perth.
Happy and Satisfied Customers
Elizabeth Duncan
2023-11-24
These guys were great, punctual, fast, easy to deal with, especially as it was a 40 degree day. Pricing very competitive, highly recommend them.
Thank you so much Garry and the team you guys you are amazing , very professional and friendly team .I 100% recommend these guys .
What a pity. We provided all details of our furniture to be removed via email as we had consecutive moves/settlements lined up. It was agreed a Large Truck and 3 removalists to be supplied however, on the day 1 small Truck arrived and 2x removalists both of which where good hard working people mind you. As we faced penaIties for being 3 hours late from the key handover time, it was lucky we went and hired our own mini Truck on hire to move some of the remaining furniture. Hi Garry you emailed us but never provided us with an quote or invoice number cheers Dylan
Gayatri Ravisankar
2023-11-10
Great service, very professional team. They were quick and efficient and looked after our furniture really well. Highly recommend!
A huge thank you to Garry and his team for helping me out at such short notice. I rang on Saturday afternoon and a team was out on Monday morning. Communication from Garry was impeccable, the staff were friendly and very accommodating with nothing being too much trouble. Very good value as well considering the amount of work done. I would definitely recommend Best Movers and have no hesitation in using their services again in the future.
Did a good for me. Guys turned up on schedule time and did a great job in professional manner. Highly recommend their services 👍
Mohammed Junaid
2023-10-27
The process of moving was done very meticulously and professionally. Thanks for the service.
Very Much appreciated! Super effective team, they looked after my furniture very well during the movement! Will hundreds percent recommend them!
Jonathan Timms
2023-10-02
These guys were absolutely amazing. I was nervous because we normally have gone with big companies. We have moved more than 20 times all over the world. Never had an experience like this. All three guys were lovely, careful, helpful. Just an amazing experience. And great value!!