Top Removalists North Perth: Ensuring Smooth Moves
Moving can be a daunting task, whether you are relocating your home or office. The entire process involves meticulous planning, packing, transporting, and unpacking. This is where the expertise of removalists becomes invaluable. In North Perth, the go-to professionals for a seamless moving experience are the Best Movers Packers Perth. By hiring our best Removalists in North Perth, you can get a range of services, as we stand out as the top removalists in the region.

The Removalist Services We Provide to You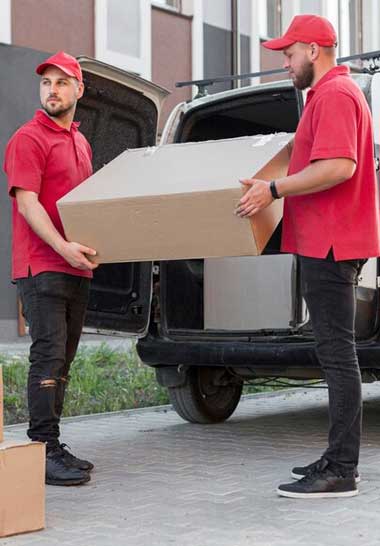 The Significance Of Removal Experts
Efficient Packing: Removal experts possess the skills to pack your belongings efficiently, ensuring their safety during transit. They use appropriate packing materials for fragile items, preventing breakage or damage.
Advanced Tools: Removal experts are well-equipped with specialized tools and equipment for lifting and transporting. Moreover, Professional Removalists ensure the safety of your belongings and also make the process more efficient.
Time-Saving: Professionals streamline the moving process, saving you valuable time and reducing stress. With their experience, Moving Experts can handle tasks quickly and efficiently, allowing you to focus on other aspects of the move.
Insurance Coverage: Reputable removalists offer insurance coverage, providing financial protection in case of any unforeseen incidents. This gives you peace of mind knowing that your possessions are covered during the entire moving process.
Local Knowledge: Removal experts are familiar with the local area, ensuring a smooth and timely relocation. They know the best routes, parking, and potential challenges that may arise in North Perth, making the entire process more efficient.
Customised Solutions: Professionals tailor their services to meet your specific needs, whether it's a residential or commercial move. They understand that every move is unique and requires a personalized approach to ensure a successful transition.
Actions We Take To Ensure A Full Removal
Assessment: We conduct a thorough assessment of your belongings to determine the appropriate packing materials and transportation requirements. This initial step is crucial in planning a smooth and efficient move.
Packing: Our skilled team uses high-quality packing materials to ensure the safety of your items during transit. We categorise and label items for easy unpacking at the destination.
Transportation: Equipped with modern vehicles, we transport your belongings to the new location efficiently and safely. Our drivers are experienced in navigating North Perth, ensuring timely and secure transportation.
Unloading: Upon reaching the destination, our team unloads and places your items according to your preferences. We take care to avoid any damage during the unloading process.
Unpacking: We offer unpacking services, making the settling-in process hassle-free for you. Our team can unpack and arrange items in the new space, allowing you to quickly resume your daily routine.
Disassembly and Assembly: Our Removalists North Perth team is skilled in disassembling and reassembling furniture, ensuring a smooth transition. This includes items like beds, wardrobes, and other large furniture pieces.
Storage Solutions: If needed, we provide secure storage solutions for your belongings during the moving process.
Communication: Our Removalists North Perth team provides updates on the progress of the move, ensuring transparency and addressing any concerns you may have.
What's Special About Best Movers Packers Perth?
Experienced Team: Our team consists of experienced and skilled professionals dedicated to ensuring a smooth moving experience. With years of expertise, we have encountered various challenges and developed effective solutions.
Affordable Services: As one of the best Removal Companies, we offer competitive and transparent pricing. Our Removalists North Perth aim is to provide high-quality removalist services at affordable rates.
Customer Satisfaction: Our removalists believe in customer satisfaction, and we go the extra mile to meet and exceed expectations. One of the renowned Removal Companies values your feedback and continuously strives to improve our services based on your experience.
Modern Equipment: Equipped with modern tools and vehicles, we ensure the safety and efficiency of your move. Our investment in technology and equipment reflects our commitment to providing top-notch removalist services.
Insurance Coverage: With comprehensive insurance coverage, your belongings are protected throughout the moving process. We understand the value of your possessions, and our insurance coverage provides added security.
Local Expertise: As local removalists in North Perth, we bring a deep understanding of the area, facilitating a seamless relocation. Our knowledge of local regulations, traffic patterns, and neighbourhoods enhances the efficiency of our services.
Environmental Responsibility: We prioritise environmentally friendly practices, minimizing waste and promoting sustainability.
24/7 Customer Support: Our dedicated customer support team is available round the clock to address any queries or concerns.
Customised Planning: Our Removalists North Perth team planning ensures that our services align with your expectations, resulting in a successful and stress-free move.
Best Removalists North Perth Offering Committed Local Moves
Emergency Removal: Need to move on short notice? Our Emergency Removalists team ensures a quick and efficient relocation. We understand that circumstances may require immediate action, and our Removalists North Perth team is ready to provide swift and reliable moving services.
Within Same Suburb Removal: Local moves within the same suburb are handled with precision, ensuring a swift transition to your new home or office. Our knowledge of North Perth allows us to plan and execute these moves efficiently.
Personalised Local Removal: Tailoring our services to your specific needs, we provide a personalized touch with our Movers North Perth. Whether you have unique items or specific requirements, our team works closely with you to ensure a customized and smooth moving experience.
Get An Instant Removal Booking By Calling Us For Free Quotes!
Contact us today for a stress-free moving experience. Receive free quotes and book Removalists North Perth experts for a seamless transition to your new home or office in North Perth. With a focus on customer satisfaction and a dedication to excellence, we are the go-to removalists for all your moving needs. Make your next move a smooth and efficient one with the top removalists in North Perth, Best Movers Packers Perth.
Happy and Satisfied Customers
Elizabeth Duncan
2023-11-24
These guys were great, punctual, fast, easy to deal with, especially as it was a 40 degree day. Pricing very competitive, highly recommend them.
Thank you so much Garry and the team you guys you are amazing , very professional and friendly team .I 100% recommend these guys .
What a pity. We provided all details of our furniture to be removed via email as we had consecutive moves/settlements lined up. It was agreed a Large Truck and 3 removalists to be supplied however, on the day 1 small Truck arrived and 2x removalists both of which where good hard working people mind you. As we faced penaIties for being 3 hours late from the key handover time, it was lucky we went and hired our own mini Truck on hire to move some of the remaining furniture. Hi Garry you emailed us but never provided us with an quote or invoice number cheers Dylan
Gayatri Ravisankar
2023-11-10
Great service, very professional team. They were quick and efficient and looked after our furniture really well. Highly recommend!
A huge thank you to Garry and his team for helping me out at such short notice. I rang on Saturday afternoon and a team was out on Monday morning. Communication from Garry was impeccable, the staff were friendly and very accommodating with nothing being too much trouble. Very good value as well considering the amount of work done. I would definitely recommend Best Movers and have no hesitation in using their services again in the future.
Did a good for me. Guys turned up on schedule time and did a great job in professional manner. Highly recommend their services 👍
Mohammed Junaid
2023-10-27
The process of moving was done very meticulously and professionally. Thanks for the service.
Very Much appreciated! Super effective team, they looked after my furniture very well during the movement! Will hundreds percent recommend them!
Jonathan Timms
2023-10-02
These guys were absolutely amazing. I was nervous because we normally have gone with big companies. We have moved more than 20 times all over the world. Never had an experience like this. All three guys were lovely, careful, helpful. Just an amazing experience. And great value!!
Frequently Asked Questions
What services do removalists in Perth typically offer?
Best Movers Packers Perth provides a comprehensive range of services, including residential and commercial removals, packing and unpacking assistance, furniture disassembly and reassembly, secure transportation, and storage options. Our experienced team ensures a smooth transition for local and long-distance moves.
What is the procedure for getting a free quote?
To receive a free quote from Best Movers Packers Perth, simply fill out the online quote form. Alternatively, you can contact our customer service, providing details about your move, and we'll promptly provide you with a detailed and transparent estimate tailored to your specific needs.
Is Best Movers Packers Perth available for local and long-distance moves?
Yes, Best Movers Packers Perth caters to both local and long-distance moves. Whether you are relocating within Perth or moving across state lines, our experienced team and well-equipped fleet ensure a reliable and efficient moving experience.
What should I consider when choosing a house removalist service in Perth?
When selecting a house removalist service in Perth, consider factors such as reputation, experience, customer reviews, pricing transparency, and the range of services offered. Best Movers Packers Perth stands out with a track record of reliability, positive customer feedback, and comprehensive services tailored to your needs.
What is the best company to use for shipping furniture?

Best Movers Packers Perth is a top choice for shipping furniture. Our dedicated team ensures secure packaging, proper handling, and timely delivery, providing a seamless and stress-free experience for transporting your valuable furniture items.
How far in advance should I book packing services in Perth?
It is advisable to book packing services with Best Movers Packers Perth at least 2-4 weeks before your moving date. This allows us to adequately plan and allocate resources to ensure efficient packing and a smooth relocation process.
Are you specialized in office removals?
Yes, Best Movers Packers Perth specializes in office removals. Our professional team is well-equipped to handle the unique challenges of commercial relocations, ensuring minimal downtime and a streamlined transition for your business.
Why should I hire your Pool table Removalists Services?
Best Movers Packers Perth offers specialized Pool Table Removalists Services with a team experienced in handling the intricacies of moving heavy and delicate items. We ensure proper disassembly, secure transportation, and precise reassembly, providing a hassle-free solution for your pool table relocation needs.
Do I need to be there at the pickup when you deliver my piano?
While it's preferable for you to be present during the pickup and delivery of your piano, Best Movers Packers Perth understands scheduling constraints. If you're unable to be there, we recommend designating a trustworthy representative and communicating specific instructions to ensure a smooth and secure piano relocation.