Top Removalists in Perth City
The idea of moving to a new home or office is undoubtedly exciting, but the relocating challenges that come along can often be overwhelming. Packing, transporting, and unpacking requires proper planning and execution. If you are looking for Removalists Perth City experts, then there is a standout name in the removalist industry that has consistently demonstrated excellence – Best Movers Packers Perth. Being one of the renowned Moving Companies in Perth City, our company offers a diverse range of services designed to transform your move into a seamless and stress-free experience.
Special Removal Services We Offer In Perth City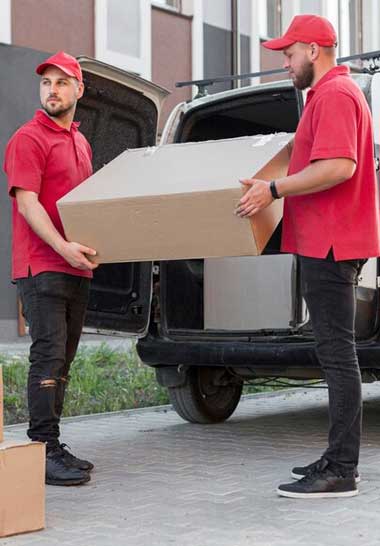 The Significance of Removalists Perth City Specialists
Experience Matters: The invaluable experience that professional removalists bring to the table cannot be overstated. Their years in the industry equip them with a deep understanding of the intricacies of different types of moves, enabling them to anticipate and effectively overcome challenges.
Efficiency and Speed: Time is of the essence during a move, and Professional Removalists are adept at handling the process efficiently. A streamlined approach by experts ensures that tasks are completed promptly without compromising the safety of your belongings.
Proper Handling of Items: Fragile or valuable items require special care. Moving Experts are trained to handle a variety of items, ensuring that they reach their destination in the same pristine condition they left.
Insurance Coverage: Accidents can happen, and having professionals handle your move often means that your belongings are covered by insurance. This additional layer of protection provides peace of mind in case of any unforeseen events.
Specialised Equipment: Professional removalists come equipped with the right tools and equipment to handle various items. From Furniture Removal Services to delicate antiques, they have the necessary gear to ensure a smooth move.
Cost-Effective Solutions: While some may perceive hiring professionals as an added expense, it can often be more cost-effective in the long run. We provide Cheap Removalists services to make your task easier.
Our Complete Removal Process Steps
Pre-Move Assessment: Before the move commences, our Removalists in Perth City conduct a thorough assessment of your belongings to plan the logistics effectively. This step is crucial in ensuring that every aspect of the move is accounted for.
Packing: We understand that the safety of your items during transportation begins with proper packing. Using high-quality packing materials, we ensure that your belongings are securely packed to withstand the journey.
Transportation: Our fleet of vehicles is not only well-maintained but also equipped to handle moves of all sizes. Whether you're moving locally or across Perth City, our Removalists Perth City provides transportation services that are reliable and efficient.
Unloading and Unpacking: Upon reaching the destination, our team takes care of unloading and unpacking your belongings. This comprehensive service ensures that you can settle into your new space without the added stress of unpacking.
Post-Move Assessment: Our Removalists in Perth City carry out a post-move assessment after the relocation is finished. This last step gives you peace of mind by assuring you that everything has been delivered in the correct condition.
Leading Movers in Perth City Offering Committed Local Moves
Emergency Removal: Life is unpredictable, and sometimes circumstances demand a swift move. Our Movers Perth City services are designed to accommodate such situations promptly, providing a reliable solution during unexpected transitions.
Within Same Suburb Removal: Local moves within the same suburb require a different approach. We optimize our Removalists Perth City services for short-distance moves, ensuring efficiency and cost-effectiveness without compromising on the quality of service.
Customised Local Removal: Since every relocation is different, our customized local removal services are made to fit your particular requirements. Regardless of the size of the property, our Removalists in Perth City work directly with you to guarantee a smooth and personalized moving experience.
Why Call for Our Movers and Packers in Perth?
Reliability: Our track record speaks for itself. We have established ourselves as a reliable and trustworthy removalist company committed to customer satisfaction.
Affordability: Quality services need not come at a premium. At Best Movers Packers Perth, we believe in providing top-notch services at affordable prices. Our Removalists Cost is quite reasonable.
Professionalism: From Removalists to our services, professionalism is at the core of what we do. We understand the emotional and practical aspects of moving, and our team handles your belongings with care and respect.
Tailored Solutions: We understand that every relocation is distinct. Our Removalists Perth City collaborates closely with you to fully grasp your unique needs so that we can customize our offerings. We distinguish ourselves from the one-size-fits-all solutions with our customized approach.
Customer Service: Movers Perth City understands that moving may be a stressful event, so we're here to make it go as smoothly as we can. At every step of the relocation, our committed customer service staff is here to help, making sure that any questions or problems you may have are quickly answered.
Licensed and Insured: Best Movers Packers Perth is a licensed and insured removalist company. This accreditation provides you with the assurance that your belongings are in safe hands, contributing to a worry-free moving experience.
Get An Instant Removalists Booking By Calling Us For Free Quotes
Moving might seem overwhelming, but it doesn't have to be. Contact Best Movers Packers Perth today for a free quote, and experience the difference of having reliable and professional removalists by your side. Our Removalists Perth City team is ready to make your move in a smooth and enjoyable process, providing you with the peace of mind you deserve during this transition. Moving with Best Movers Packers Perth isn't just a relocation; it's a journey made easy.
Happy and Satisfied Customers
Elizabeth Duncan
2023-11-24
These guys were great, punctual, fast, easy to deal with, especially as it was a 40 degree day. Pricing very competitive, highly recommend them.
Thank you so much Garry and the team you guys you are amazing , very professional and friendly team .I 100% recommend these guys .
What a pity. We provided all details of our furniture to be removed via email as we had consecutive moves/settlements lined up. It was agreed a Large Truck and 3 removalists to be supplied however, on the day 1 small Truck arrived and 2x removalists both of which where good hard working people mind you. As we faced penaIties for being 3 hours late from the key handover time, it was lucky we went and hired our own mini Truck on hire to move some of the remaining furniture. Hi Garry you emailed us but never provided us with an quote or invoice number cheers Dylan
Gayatri Ravisankar
2023-11-10
Great service, very professional team. They were quick and efficient and looked after our furniture really well. Highly recommend!
A huge thank you to Garry and his team for helping me out at such short notice. I rang on Saturday afternoon and a team was out on Monday morning. Communication from Garry was impeccable, the staff were friendly and very accommodating with nothing being too much trouble. Very good value as well considering the amount of work done. I would definitely recommend Best Movers and have no hesitation in using their services again in the future.
Did a good for me. Guys turned up on schedule time and did a great job in professional manner. Highly recommend their services 👍
Mohammed Junaid
2023-10-27
The process of moving was done very meticulously and professionally. Thanks for the service.
Very Much appreciated! Super effective team, they looked after my furniture very well during the movement! Will hundreds percent recommend them!
Jonathan Timms
2023-10-02
These guys were absolutely amazing. I was nervous because we normally have gone with big companies. We have moved more than 20 times all over the world. Never had an experience like this. All three guys were lovely, careful, helpful. Just an amazing experience. And great value!!
Frequently Asked Questions
What services do removalists in Perth typically offer?
Best Movers Packers Perth provides a comprehensive range of services, including residential and commercial removals, packing and unpacking assistance, furniture disassembly and reassembly, secure transportation, and storage options. Our experienced team ensures a smooth transition for local and long-distance moves.
What is the procedure for getting a free quote?
To receive a free quote from Best Movers Packers Perth, simply fill out the online quote form. Alternatively, you can contact our customer service, providing details about your move, and we'll promptly provide you with a detailed and transparent estimate tailored to your specific needs.
Is Best Movers Packers Perth available for local and long-distance moves?
Yes, Best Movers Packers Perth caters to both local and long-distance moves. Whether you are relocating within Perth or moving across state lines, our experienced team and well-equipped fleet ensure a reliable and efficient moving experience.
What should I consider when choosing a house removalist service in Perth?
When selecting a house removalist service in Perth, consider factors such as reputation, experience, customer reviews, pricing transparency, and the range of services offered. Best Movers Packers Perth stands out with a track record of reliability, positive customer feedback, and comprehensive services tailored to your needs.
What is the best company to use for shipping furniture?

Best Movers Packers Perth is a top choice for shipping furniture. Our dedicated team ensures secure packaging, proper handling, and timely delivery, providing a seamless and stress-free experience for transporting your valuable furniture items.
How far in advance should I book packing services in Perth?
It is advisable to book packing services with Best Movers Packers Perth at least 2-4 weeks before your moving date. This allows us to adequately plan and allocate resources to ensure efficient packing and a smooth relocation process.
Are you specialized in office removals?
Yes, Best Movers Packers Perth specializes in office removals. Our professional team is well-equipped to handle the unique challenges of commercial relocations, ensuring minimal downtime and a streamlined transition for your business.
Why should I hire your Pool table Removalists Services?
Best Movers Packers Perth offers specialized Pool Table Removalists Services with a team experienced in handling the intricacies of moving heavy and delicate items. We ensure proper disassembly, secure transportation, and precise reassembly, providing a hassle-free solution for your pool table relocation needs.
Do I need to be there at the pickup when you deliver my piano?
While it's preferable for you to be present during the pickup and delivery of your piano, Best Movers Packers Perth understands scheduling constraints. If you're unable to be there, we recommend designating a trustworthy representative and communicating specific instructions to ensure a smooth and secure piano relocation.